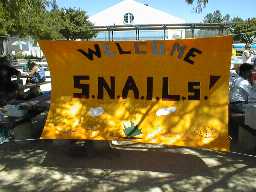 Welcome to SNAIL - a neighborhood organization comprised of nearly 1,500 homes located in the north-central part of Sunnyvale, between Hwy 101, Maude, Mathilda, and Fair Oaks Avenues.
Our purpose is to renew that "old-fashioned neighborhood" feeling in our area, to be better informed about the city services that are available to us, and to provide a "united voice" with which to express our concerns to the City of Sunnyvale.
SNAIL Monthly Meeting
NOTE: changed date and location!
Columbia Middle School Staff Lounge LIBRARY
Thursday April 11th at 7:00pm
Look for the SNAIL sign
Katie Barnes, Garden Coordinator at Charles Street Gardens. Katie will share with us some of her tips and tricks for spring planting warm season crops.
---
The April 2019 SNAIL Newsletter is ready for download!
---
SNAIL Dinner Night Out
Off the Rails Brewing Co.
Postponed due to conflict with SNAIL meeting!
Thursday April 11th at 7pm
111 S.Murphy Ave.
Serve Dinner at the Homeless Shelter
Wednesday Apr 10
Wednesday May 1, 8
Wednesday Jun 5, 12
Contact Valérie Suarès at (408) 390-3335
For more information or to RSVP, check out the April Newsletter.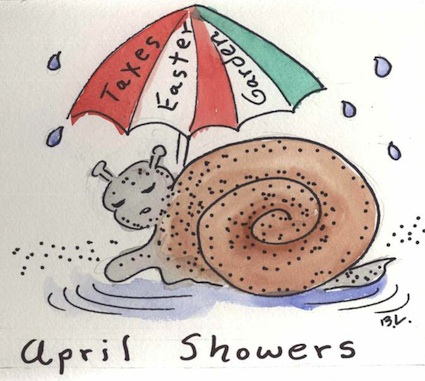 ---
Yahoo! Groups For SNAIL Residents and Homeowners
SNAILorg Newsgroup

SNAILChitChat Newsgroup
To request membership in these groups, please send an email to:
SNAILgroups @ snail . org
Join your SNAIL neighbors on Nextdoor! Click here to sign-up.
---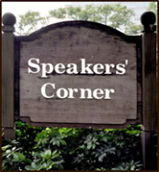 You can find information on upcoming and past SNAIL meetings here.
---
The Sunnyvale Sun
Our local newspaper is The Sunnyvale Sun.