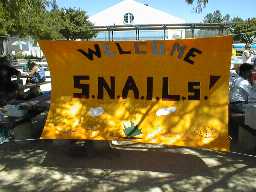 Welcome to SNAIL - a neighborhood organization comprised of nearly 1,500 homes located in the north-central part of Sunnyvale, between Hwy 101, Maude, Mathilda, and Fair Oaks Avenues.
Our purpose is to renew that "old-fashioned neighborhood" feeling in our area, to be better informed about the city services that are available to us, and to provide a "united voice" with which to express our concerns to the City of Sunnyvale.
SNAIL Monthly Meeting
Columbia Middle School Staff Lounge
Thursday October 1st at 7:00pm
On Zoom! (see Newsletter)
---
The September 2020 SNAIL Newsletter is ready for download!
PLEASE NOTE: the date of the SNAIL meeting was stated wrong in the firslt esidition of the September newsletter! The correct date of the meeting is on October 1st. A revised newsletter is available for download.

---
2020 Sunnyvale Mayoral Candidate Forum
Thursday September 10th at 7:00PM
SNAIL in cooperation with the League of Women Voters is holding an online forum with the 3 candidates for Mayor of Sunnyvale.
This event takes the place of our regular monthly meeting and will be held on Zoom.
See the Flyer or SNAIL Newsletter for details

Thanks to all the participants: our Mayoral Candidates, the members of the League of Women Voters both on the screen and behind the scenes who made this event possible and the Sunnyvale Voters who attended it!
For more information or to RSVP, check out the September Newsletter.
SNAIL Traffic Safety Video
to support the requests for changes and improvements on Borregas, Morse and Duane.

Watch the Video (Dropbox).
Read the Letter (PDF).

The video was presented to Council on August 25, 2020 to demonstrate serious and growing traffic issues within the SNAIL neighborhood. For years SNAIL residents submitted their concerns to the city, and nothing has changed, not a single suggestion or idea has been implemented. This 3-minute video should speak louder than words. It was intended to shock and generate some reactions from Council members and City Staff. A series of CD Roms with the video and its accompanying letter were dropped off to the following folks at the city:
City Council
City Clerk - David Carnahan
City Manager - Ken Steffens
DPS Chief - Chief Ngo
Staff person for the Active Transportation Plan - Lillian Tsang
Staff department manager for the Active Transportation Plan - Dennis Ng
Bicycle Pedestrian Advisory Committee
---
Join your SNAIL neighbors on Nextdoor!
Click here to sign-up.
Yahoo! Groups have been discontinued, however email forwarding for SNAILorg and SNAILchitchat is still provided by Yahoo.
To request membership in these groups, please send an email to:
SNAILgroups @ snail . org
---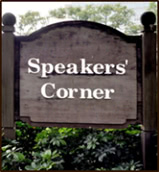 You can find information on upcoming and past SNAIL meetings here.
---
The Sunnyvale Sun
Our local newspaper is The Sunnyvale Sun.